At

RemitM Ltd

we aim to cater for everyone who has a limited amount of time to send money abroad.
Our website reduces the risks of paying cash to agents and cuts transfer costs from banks, FX brokers and money remittance bureaux.
It is a seamless way to transfer money at your leisure without the need to visit a bank or an agent.
Payment is made directly into the recipient's bank or e-zwich account.
You save time by not making phone calls to obtain payment reference numbers and passing this on to your recipient. Equally, your beneficiary do not have to travel to a bank or a collection point and spend precious time waiting to collect funds.
You will both receive a text message or email to confirm transaction completion.
Get More For Each Transfer
Get more for each transfer
with
the lowest transactional fees.
The refund will be to our customer (sender) in the sending currency.
How do I Send?
Its easy as 1,2,3;
Fill: form & amount: on the quick form above.
Fill out your details via our 123 bit encryption payment gateway – Credit Card option not included in payment option but available in "How To Send"
What are the costs?
Our transfer fees to [countryName] are from;
As well as transfer fees, you may need to pay a payment fee (if paying by some cards) and a delivery fee (if you require a cash collection). Get a free online quote here.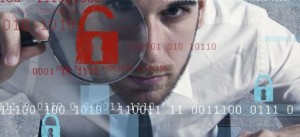 BANK DEPOSIT
We can pay direct to any bank account worldwide.
CASH PICK UP
We can also pay in cash in some countries.
Same working day* delivery
If you complete the payment online before 12:00(UK), 11:00(CET)
Compatible Payment Options
RemitM allows you to Send money abroad online or from your mobile phone.
With RemitM, you will get competative Exchange rates and only pay low fees.
We keep everything easy-to-use and there is help available.